Charge on Commissions Removed in cTrader Copy
May 06, 2019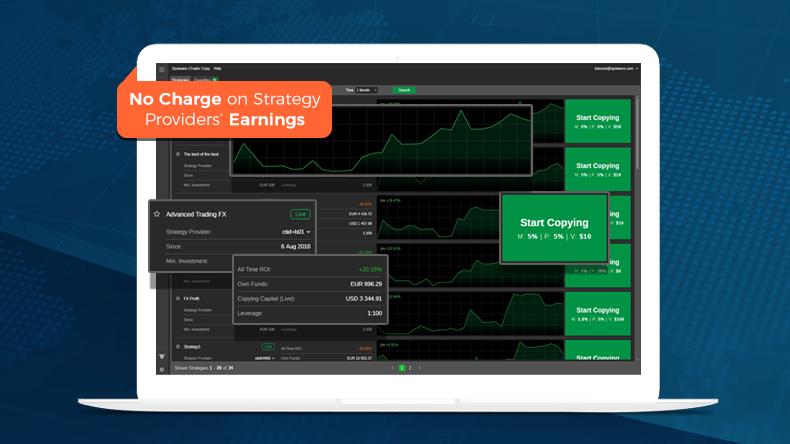 In our aim to attract professional traders, offer better terms and improve the overall trading environment, we removed the 30% charge on commissions earned by the Strategy Providers in cTrader Copy.
cTrader Copy is easily accessible to anyone and has already many Strategy Providers, among which are professional traders, PAMM managers, and IBs. To allow them to earn even more from trading, we decided to remove our interest completely. This will attract even more Strategy Providers to cTrader Copy, thus increasing Investors' options for copying, and allow them to offer lower fees for their services.
In cTrader Copy, Strategy Providers can charge Investors 3 types of fees or any combination of those for providing their strategy for copying. These are the Performance fee (same as in PAMM), the Management fee, and the Volume fee. Previously, there was a 30% deduction from these fees, which is now removed.
In addition to this, cTrader Copy provides many other benefits to Strategy Providers and ways to attract more investors.