cTrader Mobile 4.0 Offers Copy Mobile, Blotter Panel & Improved Accounts Management
Mar 03, 2021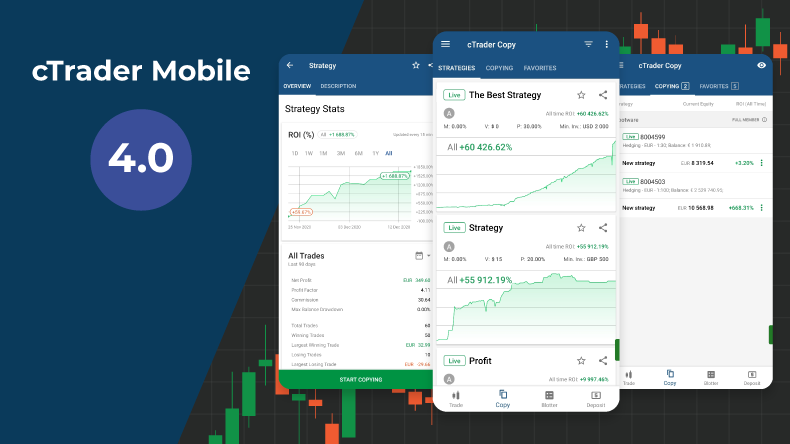 We are pleased to share with you the new cTrader Mobile 4.0 release. The update comes with several valuable features for both - Android and IOS users. Copy Mobile is now available for Android users, offering the ability to discover copy strategies and follow the top ones on-the-go.
The brand-new Blotter info panel, in turn, gathers all useful information to help traders keep their finger on the pulse of the markets. Both platform users can now also benefit from improved accounts management.
Copy Mobile on Android
cTrader Copy has now entered Mobile for Android users, providing the ability to discover, select and follow copy strategies, as well as to manage investments wherever you are.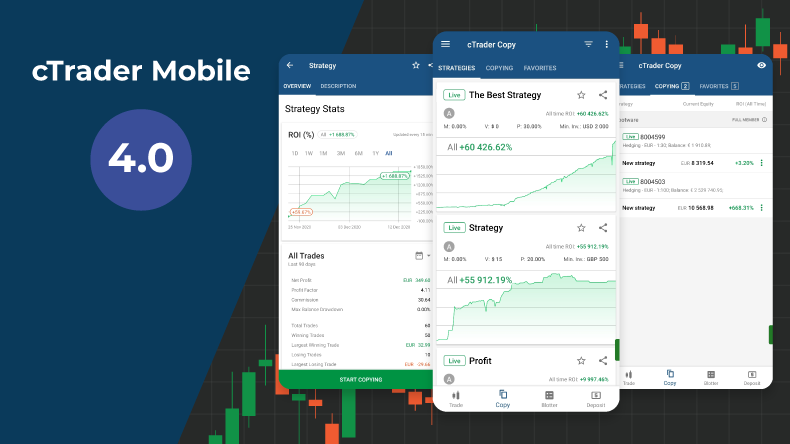 Blotter Info Panel on Android
The new Blotter info panel gathers all users' trading information, including filling orders, triggering positions' protection, closing positions, balance operations, cTrader Copy provider's and investor's alerts, as well as FXStreet Financial News, Economic Calendar events, trading signals from Trading Central and Autochartist. Blotter filter settings can further be applied to customize the list of events for increased convenience.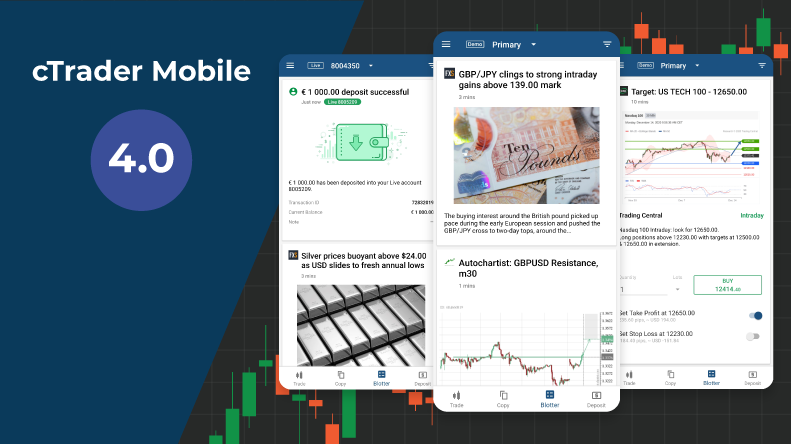 Improved Accounts Management on Android & iOS
Improved accounts management on IOS and Android allows users to select custom names for their trading accounts, as well as hide accounts they do not use for maximum convenience.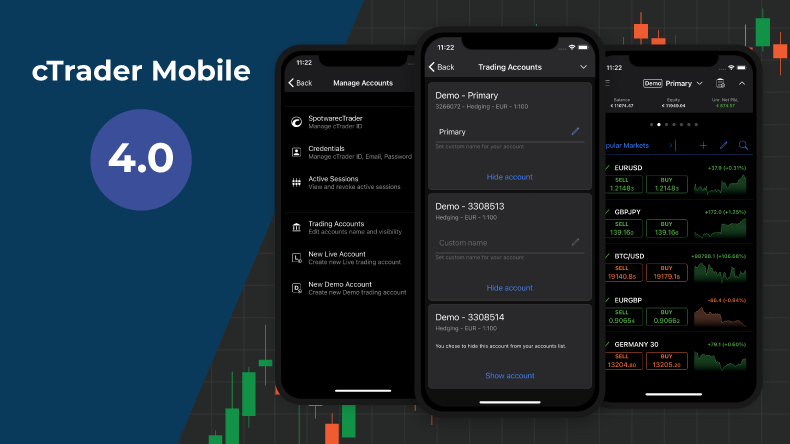 The version also comprises a series of bug fixes and performance improvements.
To try the new features, please download cTrader Mobile 4.0 Beta via Google Play or App Store.
If you wish to discuss the updates, or ask any follow-up questions, please refer to our Community Board, or the cTrader Official Telegram channel.