cTrader Mobile 3.11 Features New Chart Types & Additional Improvements
Mar 23, 2020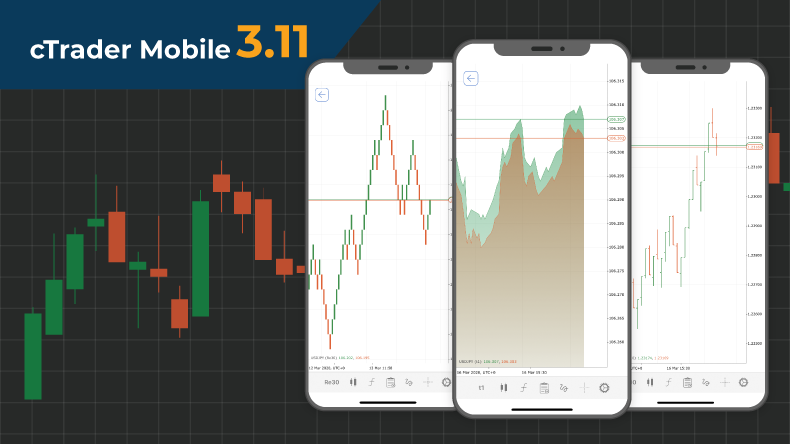 cTrader Mobile 3.11 Features New Chart Types & Additional Improvements
The new cTrader Mobile 3.11 release features the introduction of three highly sought-after chart types - Tick charts, Range and Renko bars - along with additional improvements in the Fibonacci Retracement, the option to hide indicator titles and, last but not least, the ability to access the advanced New Order screen from the QuickTrade chart panel.
Tick, Range and Renko charts
Introducing one of the most highly-requested cTrader Mobile features. All cTrader desktop chart types are now available in the Mobile app. Tick charts, Range and Renko bars allow mobile traders to get absolute trading experience with a full spectrum of chart types for advanced technical analysis and better forecasting of future market movements.
Tick charts are based on a number of price movements - ticks, which they count and then print a new bar every time this number of ticks is reached. In general, tick charts provide information about market volatility.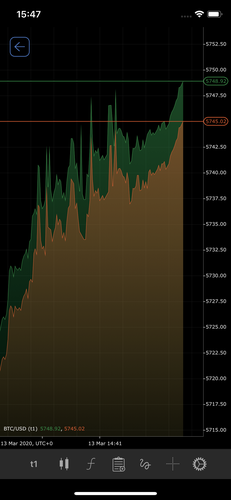 Range bars are based on price changes and allow traders to better analyse market volatility. Traders choose their preferred price range and then a bar is printed every time this price movement is reached.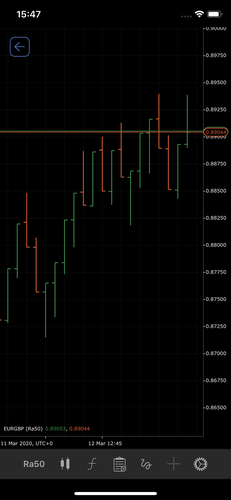 Renko bars highly focus on price movement and print a new bar once a certain amount of pips has been reached since the last bar closed. They help with better identifying support and resistance levels, as well as price patterns.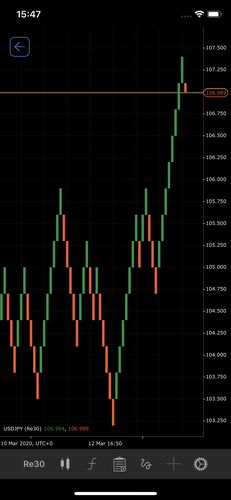 Extra full-screen chart improvements
The Fibonacci Retracement is now equipped with extra moving precision of the edges. Additionally, the option to hide indicator titles allows for further space release for technical analysis purposes. Last but not least, traders can now open a New Order screen while on the QuickTrade chart panel, in order to avoid closing full screen charts.
The version also comprises a series of bug fixes and performance improvements.
To try these new features, please download cTrader Mobile 3.11 Beta via Google Play or App Store. If you wish to discuss the updates, or ask any follow-up questions, please refer to our Community Board, or the cTrader Official Telegram channel.