cTrader Desktop 4.4 Unveils Shared Account Access, Technical Analysis Features, and One-Click Functionality
Oct 04, 2022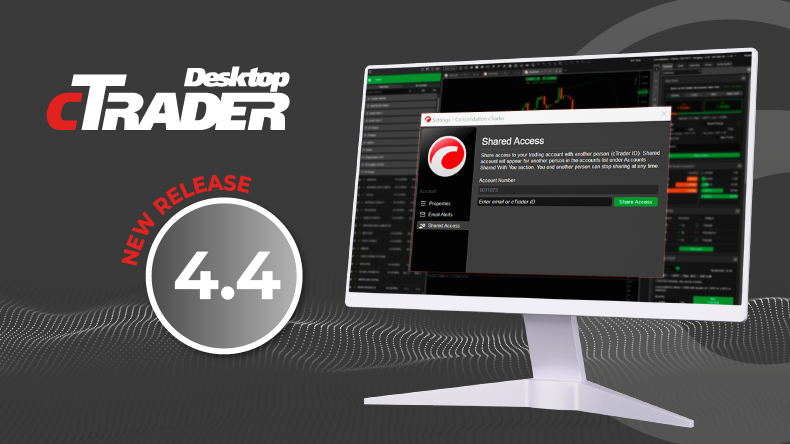 cTrader Desktop 4.4 introduces shared account access and advanced technical analysis features, including an updated drawing toolbar and new Fibonacci Timezones to level up users' trading experience.
Share access to your trading account
Users can now share, revoke, and waive access to their trading accounts with other traders. Access is limited to trading activities and does not include deposits and withdrawals on behalf of the account holder. Portfolio Managers and IBs can access and manage several shared accounts of different users. Shared Access is available in the Spotware Crossbroker App.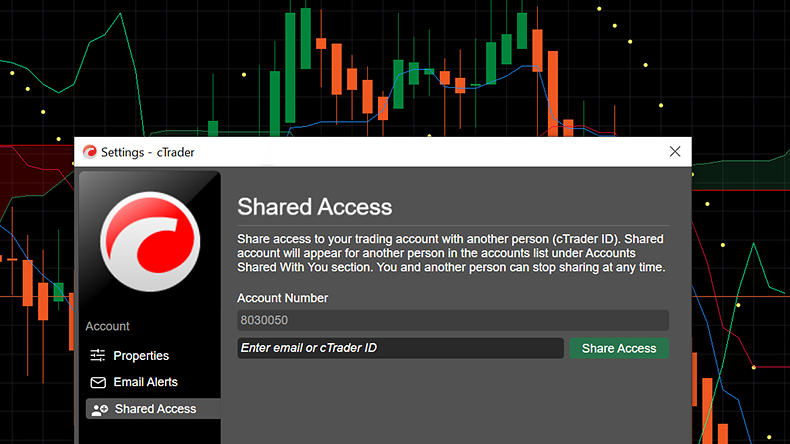 View the Expanded Trading Central in ASP
Short or Long-term forecasts. Users can get the enriched Trading Central window from the Active Symbol Panel with additional technical analysis data and trading ideas. A tutor at the users' fingertips.
Place orders from the main toolbar
Any order - any time! The "New Order" button in the toolbar is always on display and allows users to place orders at any moment. Trading simplicity at its best.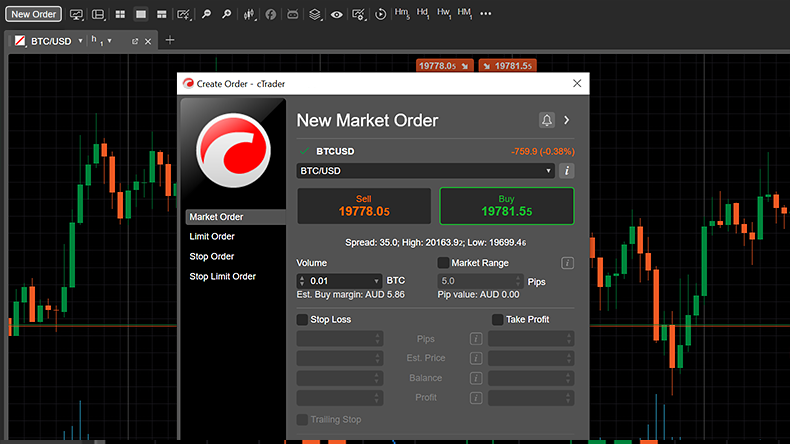 Meet the Heikin Ashi Chart
A powerful addition to cTrader's chart arsenal. The Heikin-Ashi calculation chart type uses a modified formula based on two-period averages, making the chart smoother and allowing for easier spotting of trends and reversals.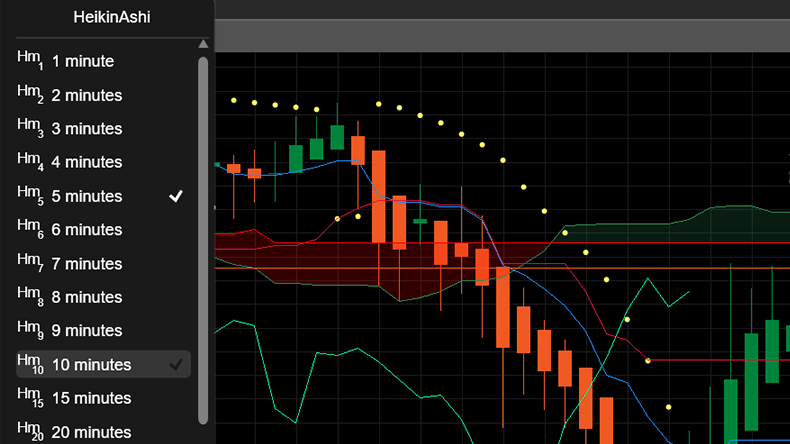 Estimate Results with the Updated Crosshair tool
Get a better estimate of your trades' results with additional data through the Crosshair feature. Now traders can not only see Pips, Periods, and Price, but also Change and Gross P&L.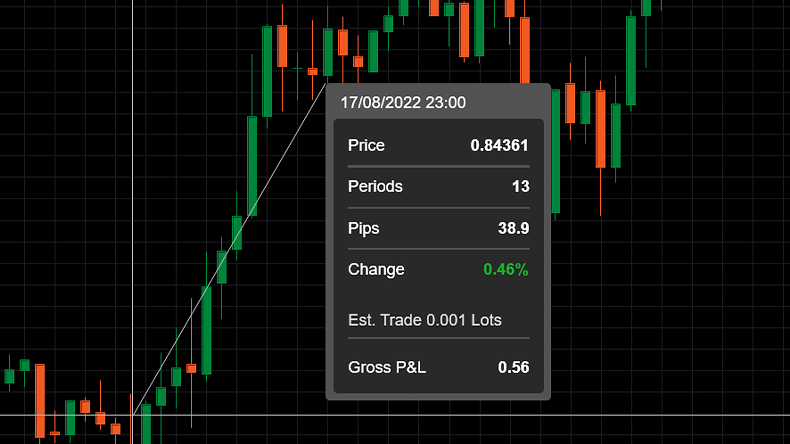 Open Drawing Menu with a Right-Click
Users can display all drawing modifying options for each drawing on the chart via a simple right-click on the Active Drawing.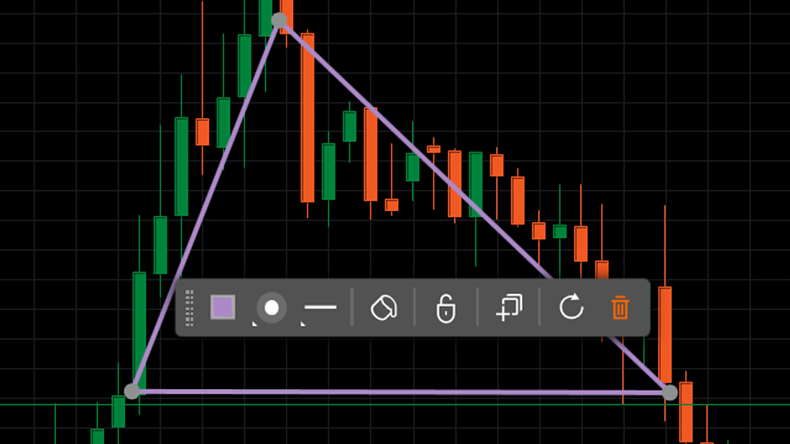 Display Active Chart in Minimized View
Keeping track of charts is now as easy as minimizing the cTrader Desktop app with the brand-new "Always on Top" feature. Users are now able to minimize charts & enjoy other activities while staying tuned.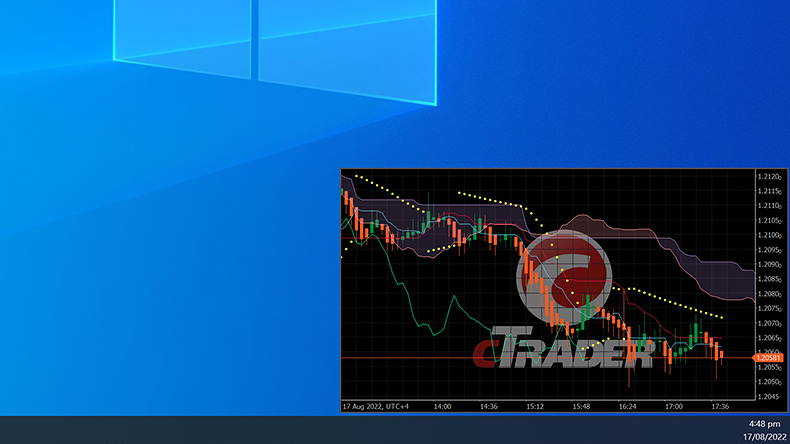 Get ahead with Fibonacci Timezones Drawing
A new Fibonacci Timezones drawing is now added to cTrader Desktop. Users can get ahead of potential reversals with Fibonacci Timezones and leverage their trading opportunities.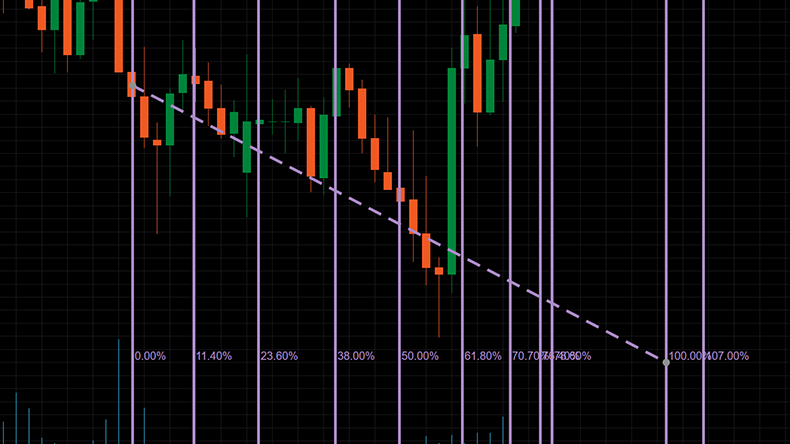 Display Custom Windows
Up until now, cBots and Custom Indicators could show detached windows with custom content. No special permissions or cross-threading are required for this feature. Detached windows have all the controls users may need inside the chart.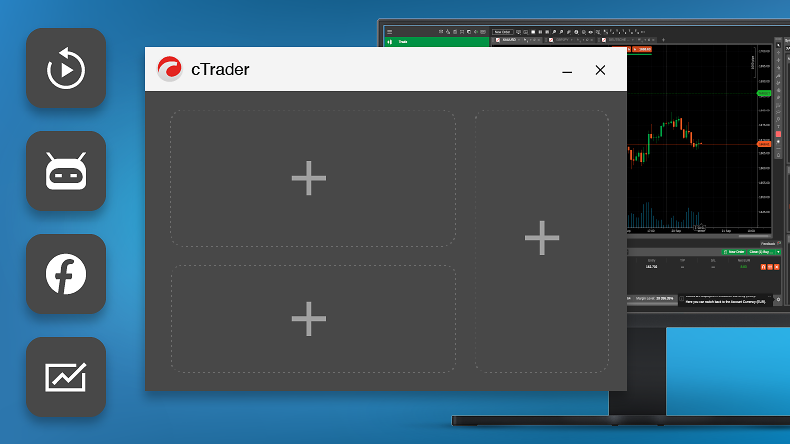 Send email Notifications via MailKit
Users can now set up and receive cBot and custom indicator emails via MailKit.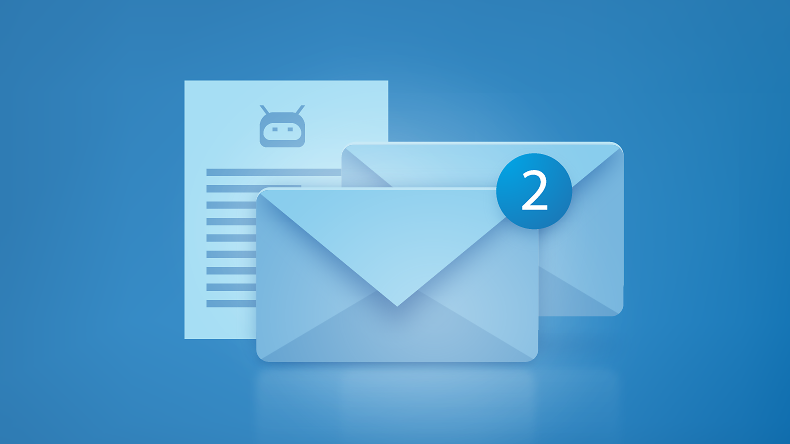 Use WebView control
Display third-party services inside cTrader and build custom UI using the full power of HTML+css. WebView is based on the latest Chromium version providing up-to-date support for modern web technologies.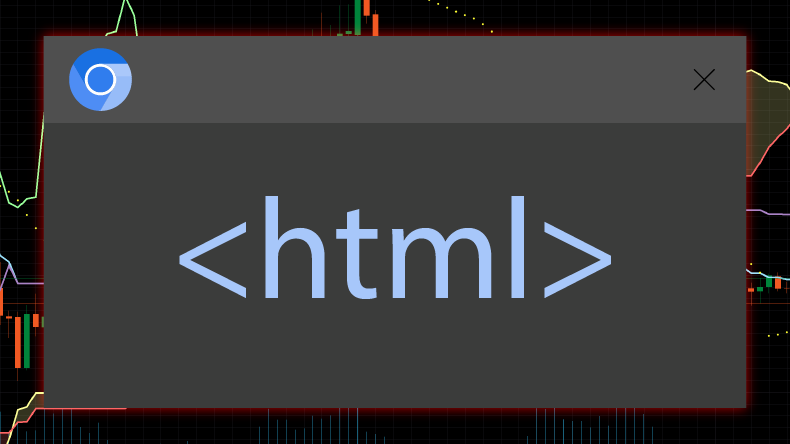 Install cBots & Indicators in 1 click
Download cBots and indicators from ctrader.com and install them on the platform in a single click!