Spotware revolutionizes mobile trading user experience with Broker OAuth
Oct 03, 2022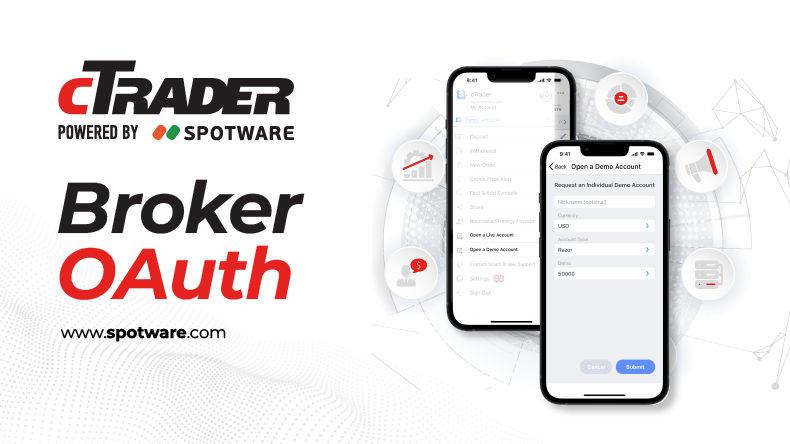 Spotware Systems is proud to announce the release of its Broker OAuth solution, which revolutionizes the user's experience, by allowing traders to (1) authenticate using their brokers Client Area credentials and (2) perform all actions such as KYC checks and deposits without leaving the trading platform.
"First of all, making your traders memorize credentials for each separate account is an evil thing to do in 2022. With cTrader, brokers were always able to offer cTrader ID to their clients to simplify user authentication, but now Spotware takes it to the next level with the absolute best solution of one set of credentials for their clients.", says Tarek Abdullah, Business Development Manager at Spotware, "Secondly, it makes absolute sense to allow your clients to pass KYC and make your FTD inside your applications in 2022, including iOS and Android apps. Only Spotware allows brokers to achieve this today and all brokers that don't use it will soon lose out to the competition."
In today's fiercely competitive environment, traders' standards have risen substantially. Clients expect from brokers a premium treatment with minimum friction. Too many obstacles in making their first deposit might turn them away in search of better choices. Brokers with subpar onboarding experience will eventually not survive. cTrader's revolutionary Broker oAuth functionality allows you to offer this premium experience and stay on top of the game ahead of your competition.