Forex Expo Dubai 2023
Sep 18, 2023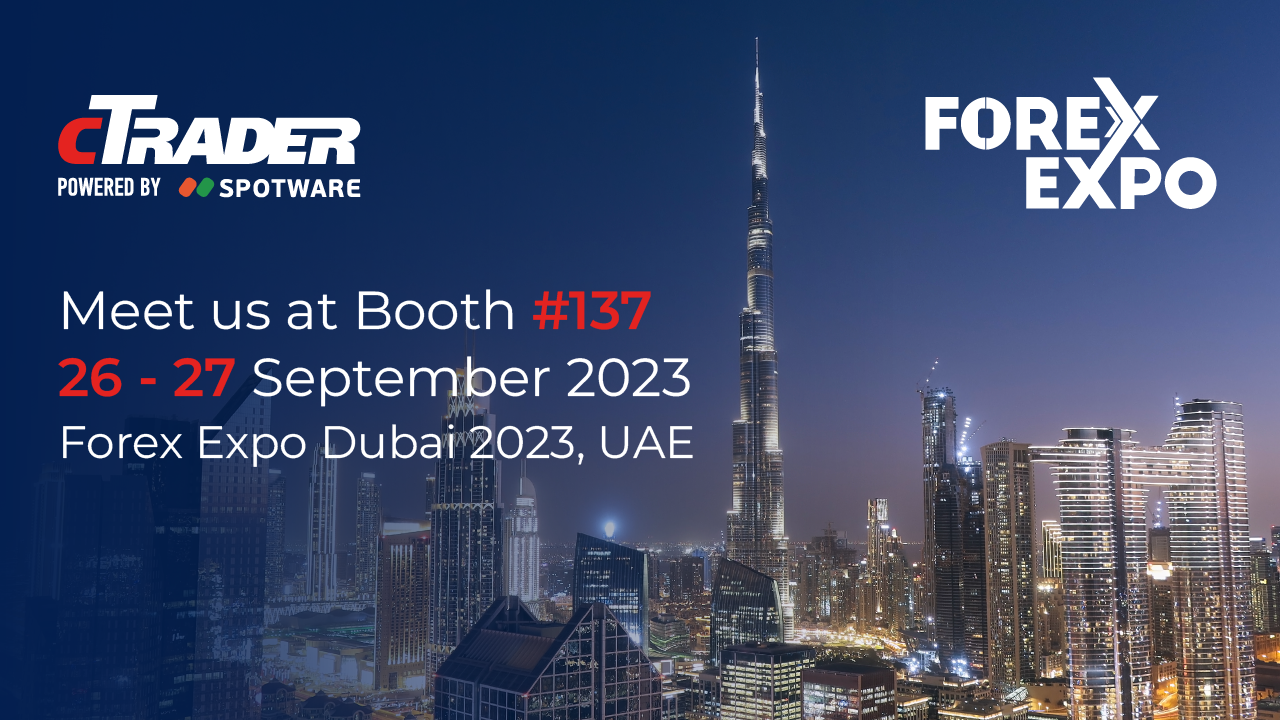 We are glad to announce that the Spotware team is participating in the Forex Expo in Dubai. This event is set to occur from September 26th to 27th at the renowned World Trade Center in Dubai, UAE.
During the expo, we will be unveiling a cutting-edge partner toolkit specifically designed to attract and convert new users into referrals. Our expertise lies in elevating your lead conversion rates over time.
We welcome you to explore the innovative cTrader Invite tools at our booth #137.
To schedule a personal meeting with our team, please contact us at sales@spotware.com.