cTrader Wins Three Nominations at UF AWARDS APAC 2023
Jun 27, 2023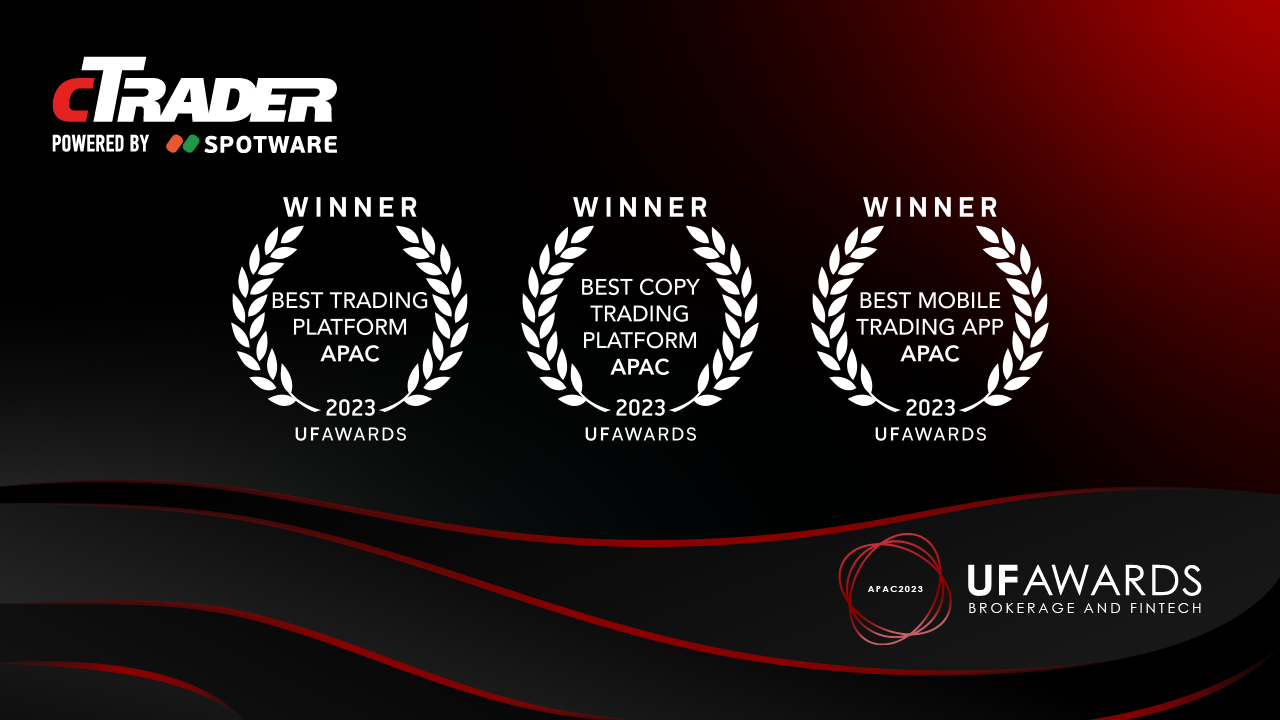 We are delighted to announce that the cTrader trading platform by Spotware has won several nominations at the UF AWARDS APAC in the rapidly evolving financial technology sector across the Asia-Pacific region.
The UF AWARDS are based on public voting. Thousands of votes have been cast, counted, and validated, revealing the best fintech B2B providers in APAC.
We are deeply grateful to all who voted for cTrader. Your trust and support motivate us to keep striving for excellence and setting industry standards. We appreciate it and continue to enhance our platform for all our users, both traders and brokers.
The awards won include:
Best Trading Platform APAC
Best Copy Trading Platform APAC
Best Mobile Trading App APAC
These awards are a testament to Spotware's dedication to delivering the ultimate trading experience. cTrader, known for its advanced and intuitive interface, has been pivotal in making trading accessible to a wide range of traders, from novices to professionals. The platform offers extensive capabilities like rapid execution speeds, direct market access, advanced charting tools, and algorithmic trading options, making it a top choice among traders and brokers alike.