cTrader Web 4.2 Presents a Whole New Level of Speed & Performance
Jan 24, 2022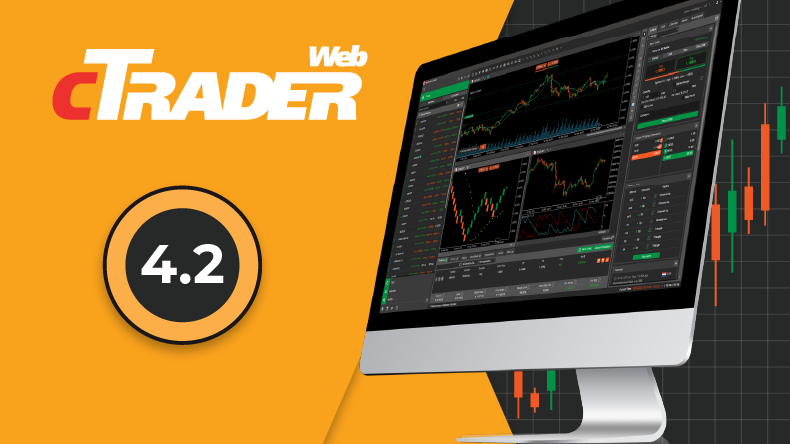 The cTrader Web 4.2 version comes with high-end internal logic improvements that open up a whole new level of speed, responsiveness and performance of the cTrader Web Application. The update ameliorates trader experience through never-prior-seen swiftness in general application start-up time and user command response, while native authorization grants additional ease in user platform access. Furthermore, new timeframes for chart building, as well as the maintenance of the Heikin Ashi chart type by building according to data from the server, have been implemented for an even more precise technical analysis.
Performance Optimization
Significant changes have been made to the structure of the application and its interaction with servers. As a result of this, the performance of the application has improved, the startup time of the application has been reduced by 2 times, and the responsiveness of the application to user commands has largely increased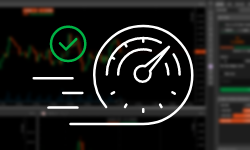 Native Authorization
Native Sign up / Sign in pages have been implemented for more convenient user access to the platform.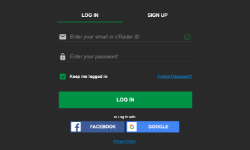 Server-Side Heikin Ashi
The maintenance of the Heikin Ashi chart type by building according to data from the server has been implemented. Previously, this type of chart was implemented in the application itself. The placement for the selection of this type of chart has also changed for further user convenience. The chart can now be selected in the group of chart types Standard Tick and Heikin Ashi.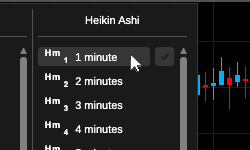 New Timeframes
New timeframes have been introduced for chart building, such as minutes (2, 3, 4, 6, 7, 8, 9, 10, 20, 45), hours (2, 3, 6, 8, 12), days (2, 3), etc. for more trader technical analysis precision.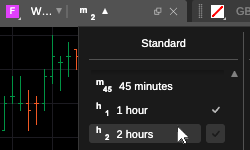 cTrader Copy - Added Information about Auto-Withdrawal after Copying was Stopped
Once an investor stops following a Strategy, it is better from a business point of view to automatically withdraw the funds to the parent account, in order for the user to be able to reinvest them or use them for trading without delay and further interactions. Traders are now warned about the upcoming withdrawal after they stop copying.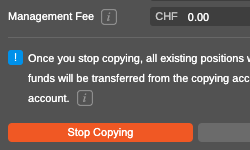 The new cTrader Web 4.2 is currently live on Beta and will be released to brokers in the nearest future.