cTrader Receives Award for Following ISO 27001:2013
Aug 14, 2018
On the 11th of June, we have attended the Annual Quality Assurance Conference, at which we received the award for our outstanding implementation of ISO 27001:2013 for the Information Security Management System we employ.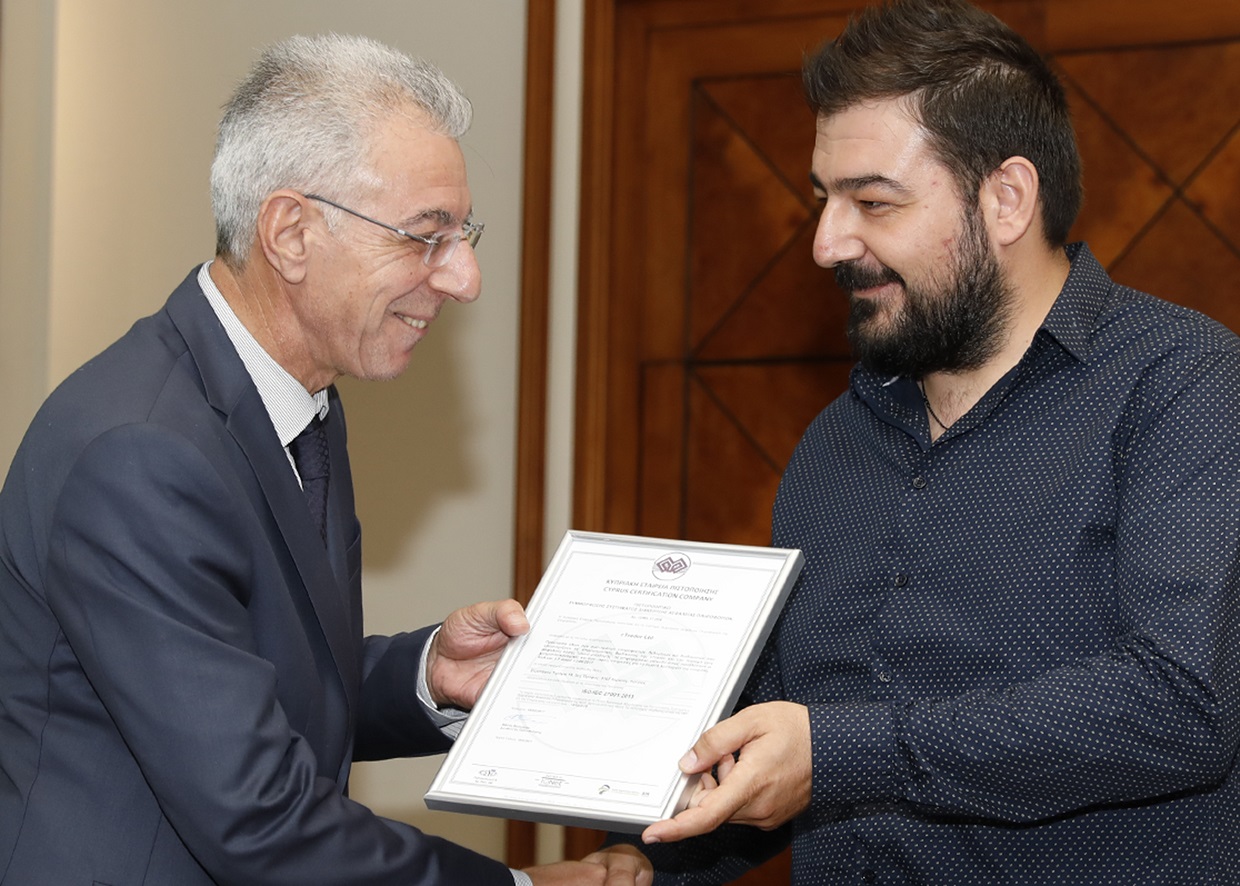 The event was organized by the Cyprus Organization for Standardization (CYS) and the Cyprus Certification Company (CCC) at the Hilton Cyprus Hotel in Nicosia, and was proudly attended by the spokesperson of the President of Cyprus Mr. Nicos Anastasiades, Mr. Prodromou.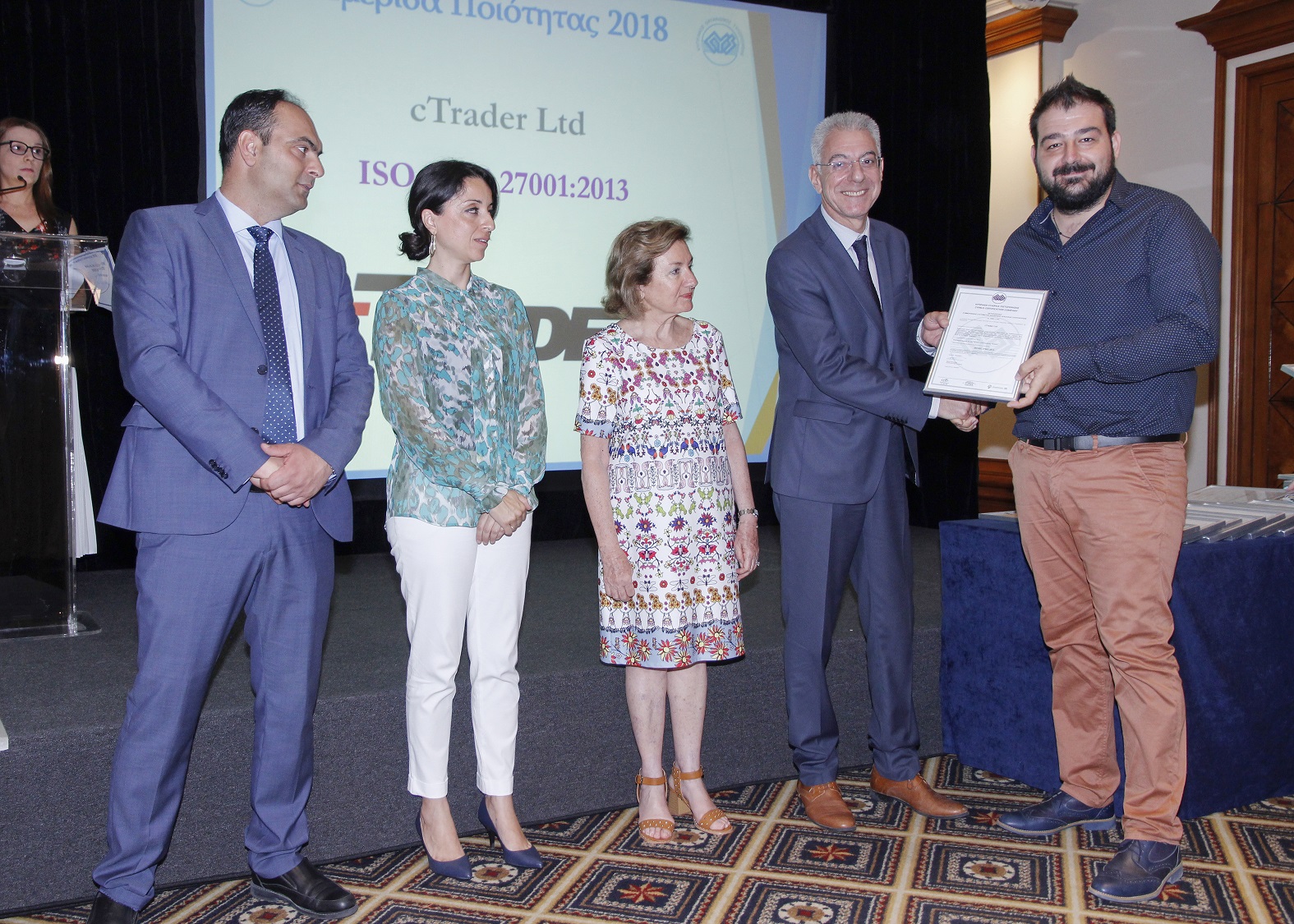 By following the ISO 27001:2013 and also being in line with all the applicable laws and regulations, such as GDPR, our users and stakeholders can be sure that all the company's information systems, data and procedures supporting the business processes of cTrader are safe, and a secure enterprise-level cloud infrastructure solution for the FX Trading Platform suite and associated services is provided.
We have always been committed to protecting our company's information and the information of our clients, being certified with ISO standards since 2012 and successfully completing all audits. View All cTrader Awards