cTrader 3.3 Adds More Chart Features
Sep 26, 2018
After the big release of the cTrader 3.0, the platform went through the stabilization stage in the following updates and now is set to release new exciting features. The upcoming update to version 3.3 provides more usability by extending its chart tools, as well as introduces the ability to manage sessions on all devices enhancing the security of the platform.
Easy Chart Symbol Changes
cTrader has now a new efficient way to switch the symbol of an open chart while retaining a timeframe and other chart settings. #####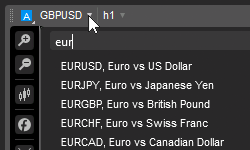 Range and Renko Bars
The platform introduces the Range and Renko bars with a step from 1 to 100 pips that are now available for time-independent volatility-based price charting. #####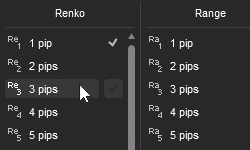 Linked Charts
Traders can now link trading symbol to the color and set this color for multiple charts with different settings to group them. This allows switching between symbols while retaining specific chart settings, with no need to configure a chart all over again for every newly selected symbol. #####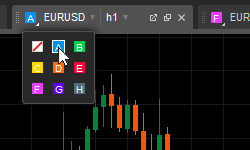 Favorite Timeframes
Traders' favorite frames for all tick-, time-, and volatility-based chart types are now available directly in the chart. They can check the corresponding items when selecting a timeframe to create quick-access buttons, as well as switch between their favorites with Up and Down keyboard arrows.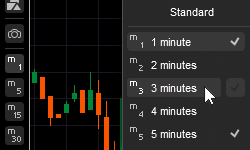 Manage Sessions on All Devices
Since cTrader is a multi-device application, a possibility to manage sessions on different platforms and devices has been added in order to enhance privacy and security of the trading activities.